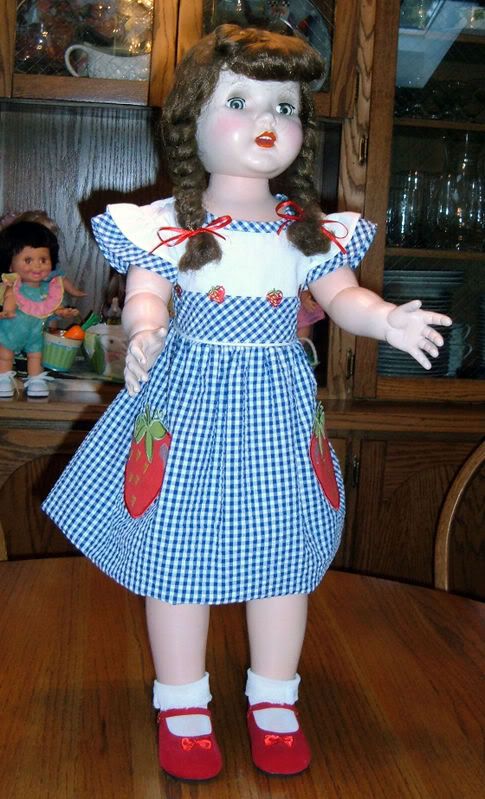 Rita is a 28" hard plastic walking doll from the 1950's. Originally, she was a bride doll, but I think she looks cute dressed in little girl's clothing. Made by the Paris Doll Company of New York, she is a relatively hard-to-find doll and there are many look-a-likes. She is unmarked.
As a bride, Rita wore her braids pinned to the sides of her head. These are her original braids and bangs. She still has her original bridal gown and veil and her white (now on the yellowish side) shoes.
I also have four marked Paris dolls made later in the 1950's than this Rita, with vinyl heads and rooted hair. Three have straight legs, one has knees that bend. They are about 31" tall. Two are brides with identical gowns in design, but made of different materials. I will post these dolls in the future, they are packed away now while we remodel.